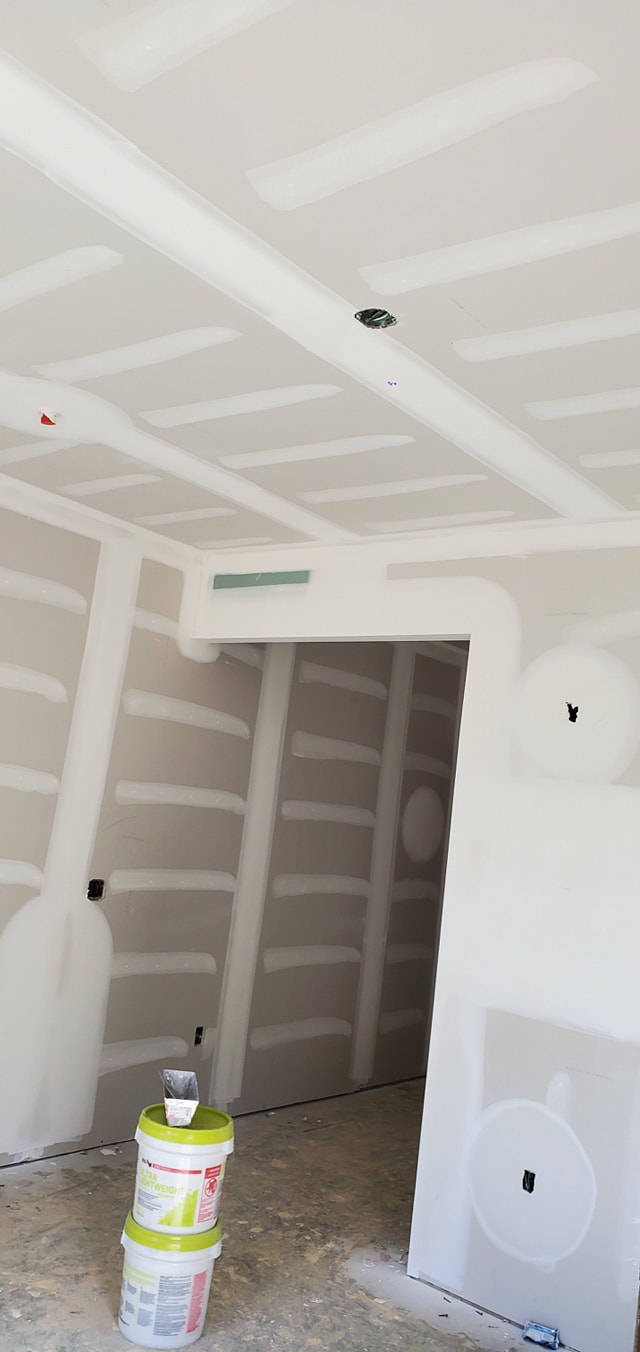 While most construction companies only want to fix bigger problems, we do not choose the size of the job. Whether small or big, we will work on any size of damage on your drywall without being choosy. Small drywall repairs are our daily bread. You can call us even if you notice tiny holes that need to be repaired.
We will fix any size of holes on your drywall and bring them back to their original form.
Our professionals will match the texture of your wall while applying patches and perfectly blend them together. After we are done, you will not be able to notice the point that has been repaired!
Common Causes of Damage to Drywalls
Your drywall could be damaged due to many reasons. Many of these causes are out of your control. Regardless of any cause of damage on your drywall, hiring a professional drywall contractor to repair the damage can be a great move if you want durable and attractive drywall that maintains its perfect condition. These are some common causes of drywall damage.
Leaks
Leakages on the roof, window, or doors can cause damage to your drywall. When water gets to your drywall, you will notice some dark spots and wetness. This could be a bigger problem that needs to be fixed as soon as possible.
Impacts
These are common causes of damage to your drywall. Some impacts can be reduced by using additional tools. For instance, you can use a door stopper to prevent the door from hitting the drywall and causing damage to it. A doorknob can cause a huge hole in your drywall if not well prevented.
Children are also other forms of impact. Their playful character could lead to kicking the wall with a substantial amount of force that is enough to damage your drywall.
Also, furniture can cause damage when placed in contact with drywalls. They can lean marks that will distort the painting that was intended.
Termites
When termites invade your home, they cause a lot of damage. They also eat up your drywall and you could notice a hollow sound and falling debris when you knock on the drywall. If you notice any sign of these pests in your home, you should call your pest control company to help you eliminate them. Later, involve us to fix and replace the damaged drywall and restore your home's condition.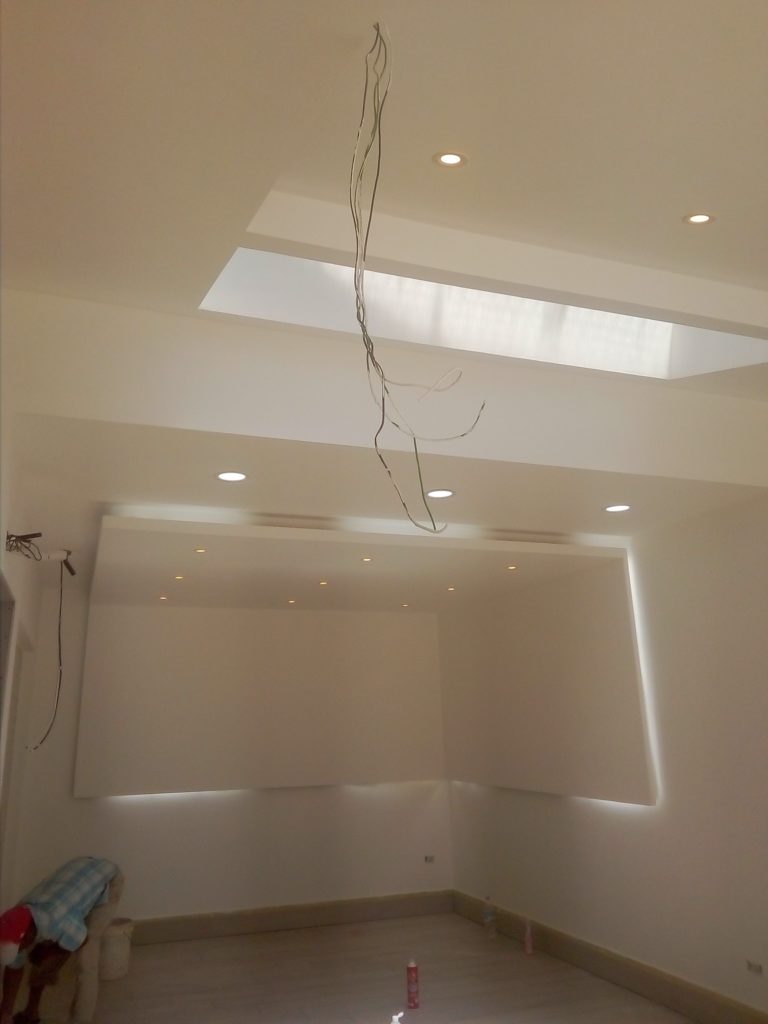 Whether you want a perfect and fine finish to your newly built home, or just want to replace old and damaged drywall in your home, our team is just a call away. We will help you with your drywall installation needs and finish the whole project in time.
Do not worry about lifting the heavy sheets when installing drywall in your home. It requires a lot of labor that you should consider leaving it to experts like us.
Besides, our services are affordable and competitive in the market. We do not charge hidden fees and will explain everything to you before we begin the installation.
We will only begin the installation process after you know the charges and have given us a go-ahead. 
Our Installation Process
Drywall installation may look like a straightforward process. However, professionalism is required. It is not as simple as it looks.
Our team of professionals usually begins by framing the wall using studs. They then measure and cut the drywall to fit the space they are intended to be installed. Holes are also cut to accommodate the plumbing and wiring systems.
Our experts will then hang the drywall by fastening them on the studs. The spaces between drywalls are then filled with spackle and drywall tape.
The final step involves sanding to create a smooth, even surface for painting. we also handle Popcorn ceiling removal service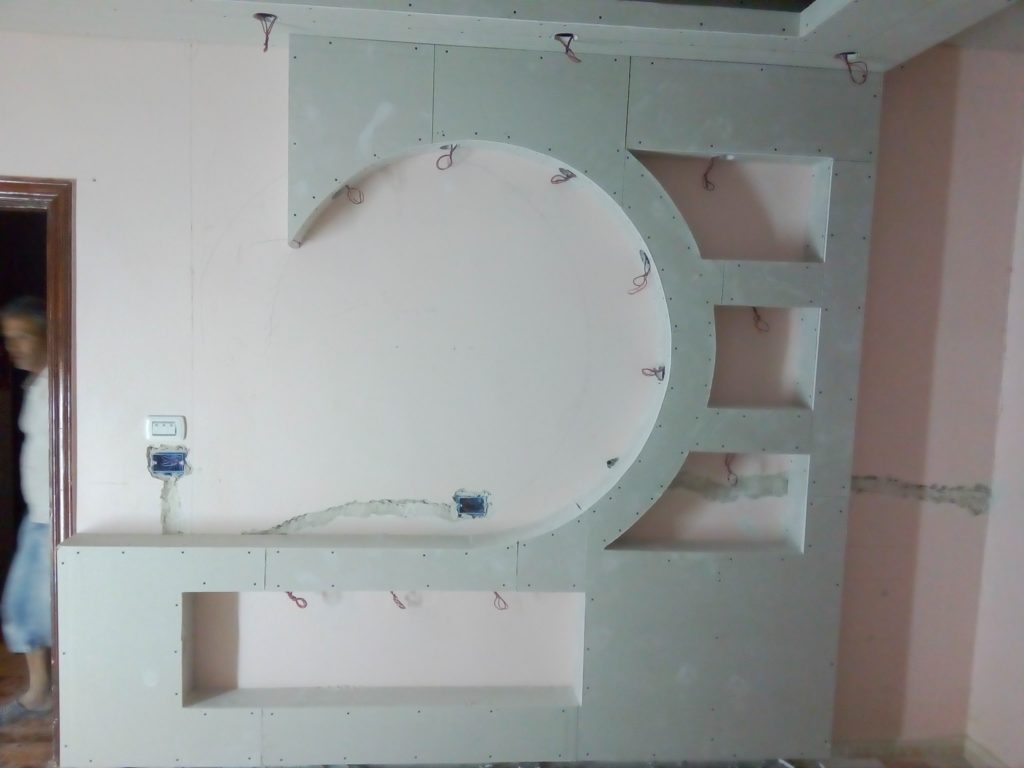 From wood repairs and regular maintenance, DMV Drywall Repair Service is a trusted company for professional carpentry services in your home and business.  After years of experience in the home improvement industry, we have raised in ranks and become the leading carpentry services provider for both residential and commercial clients in Woodbridge, VA.
You do not need to hire both the carpenter and the painter. We can assist you in fixing minor wall repairs with our services. This will help you prepare your wall for a new coat of paint.
At DMV Drywall Repair Service, we offer more than just carpentry services. Our experts can handle a range of repairs ranging from interior and exterior wall repairs to installing beautiful moldings. Call us for a free quote.
Our Carpentry Services 
Baseboard installments
Crown molding installments
Woodworking
Rotten wood replacement
Wood staining
We have a team of experienced carpenters that are skilled in the wood repair and replacement for your home. If you need any carpentry services in your home, you can trust us to do the job perfectly. Our services will help you keep your home in its best possible condition.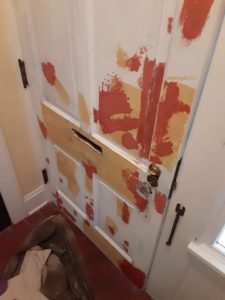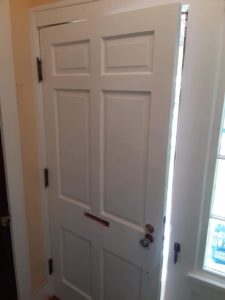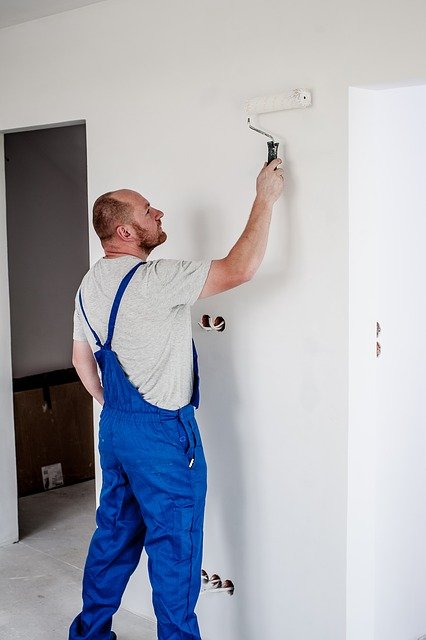 We also provide house painting services that will help you protect your wood and walls from deterioration and severe weather conditions. Our fresh coat of paint will also update and complement the look of your home. Choose from any color that you like and our painters will begin working.
Your home deserves getting professional attention that will give professional results with expert painting. Whether you want to fully remodel your home, or just change the color on your walls, an impeccable finish is all you need.
We provide meticulous interior painting that will change the overall look of your home.
Book your free estimate to let our professional painters transform your home into something you are proud of.
House Painting Process
With years of experience in the house painting industry, our team of experts knows exactly what should be done while painting different surfaces in your home. This helps them keep high standards in any painting job.
Color Selection
The first step involves choosing a color. We will let you choose what you want. We only come in when you need assistance in making your choice.
Cover The Area
We protect the area by covering the floor, furniture using clean pieces of protective sheets, and drop cloths.
Surface Preparation
Our professional painting team crew prepares the surfaces to be painted by repairing the walls. We fill cracks and holes on ceilings and the surfaces. We also sand the uneven surfaces and remove old paintings to create a smooth surface for painting.
Painting
After repairing the surfaces, our painters apply top quality paints for a perfect and uniform finish.
Cleaning Up
After a few hours, the paint will dry up and now cleaning up the area will begin. We remove all the painting materials and covering that was earlier placed on surfaces. We will also sweep your floors and set back everything as we found them, leaving your house as clean as it was.
Inspection
After we conduct our own inspection, your job supervisor will also walk you through the work done by our professionals, letting you review what has been done and provide any feedback.
We will always strive to satisfy you by providing the best painting services.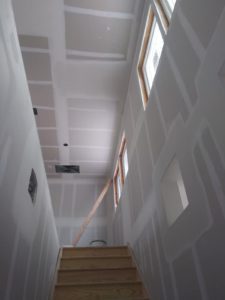 Drywall can be damaged easily due to many factors. A doorknob, moving furniture, or an object thrown against the drywall can break, or crack them easily.
Our team is here to help you with any damage and holes caused by any impact on your drywall. We will perform professional drywall patching in any size of the hole, whether small or large.